Here are some photos and info of a 20 gallon sump I'm building for my 40 gallon saltwater tank. Pretty traditional design here. I had a local glass shop cut the following pieces for my Aqueon brand tank. The cost was about $30.00 for the glass. GE brand 100% Silicone #1 was used.
Glass:
3/16" x 11 3/4" x 13" bubble trap
3/16" x 11 3/4" x 13" bubble trap
3/16" x 11 3/4" x 13" bubble trap
3/16" x 11 3/4" x 12" water return
I thought the easiest way to make sure the glass pieces ended up straight was to set the tank on it's end and use a stacking method with some wood and polystyrene between the glass.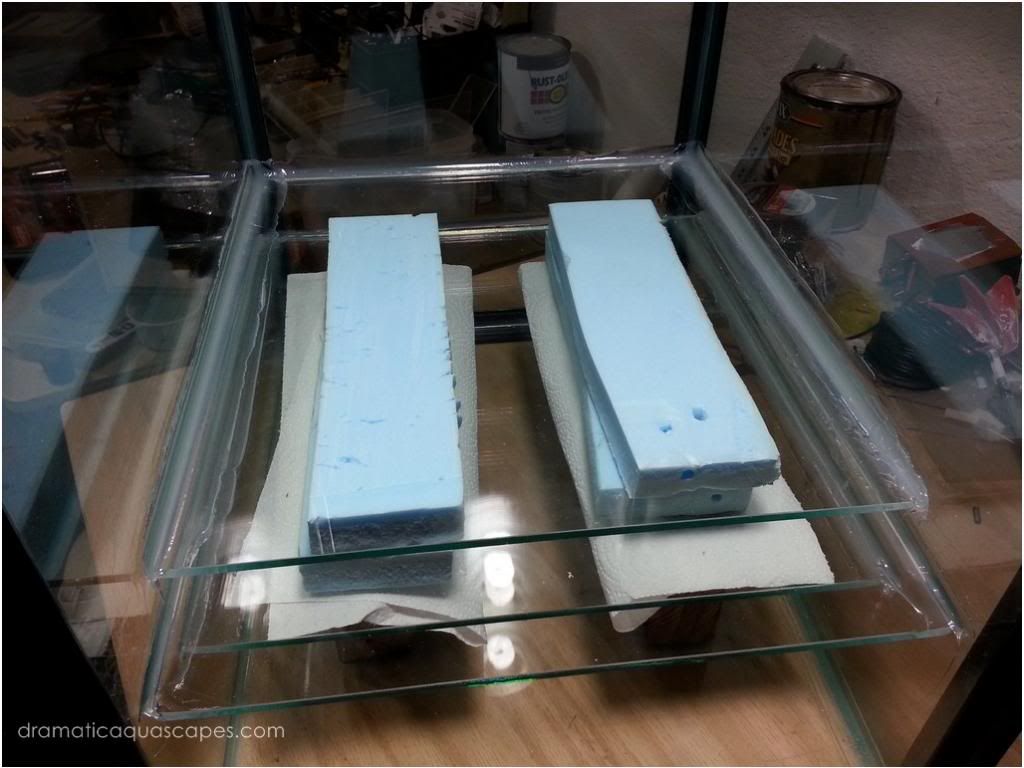 An important consideration doing it this way was to make sure the wood and polystyrene could be removed once the silicone cured. I made sure the lumber was short enough to turn and pull it out later. The polystyrene was fairly easy to remove.
As far as spacing, it was more of a judgement call then a science. The area to the right of the bubble trap had to be wide enough for the bilge hose from the display tank. The polystyrene pieces were 3/4 inches thick which seemed like a good width for good water flow thru the bubble trap.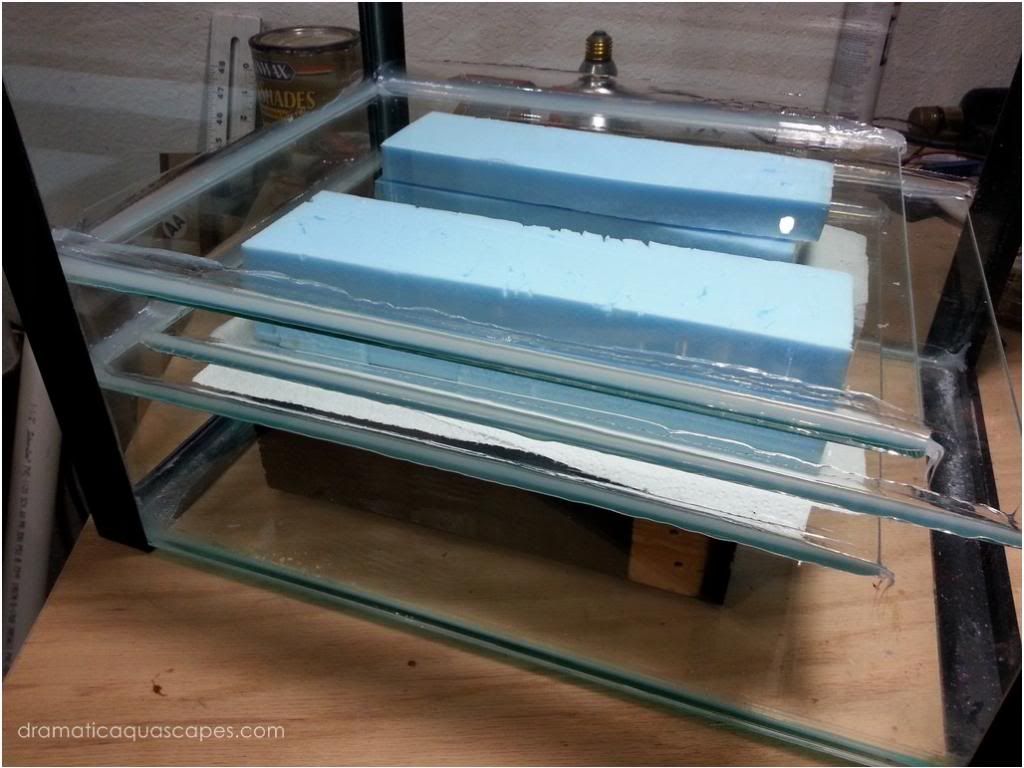 Once the silicone on the three piece bubble trap set for 24 hours, I turned the tank on it's other end and repeated the stacking method for the remaining 12" tall piece of glass. The area that will be on this end of the tank will be for the return pump.
After several hours, the silicone is still curing on the last piece of glass but was firm enough it wasn't going anywhere, so I removed the stacking materials and set the tank upright. Using more 100% silicone, two pieces of egg crate were installed. These will help insure any fish or macro algae will stay in the refugium area in the center of the sump.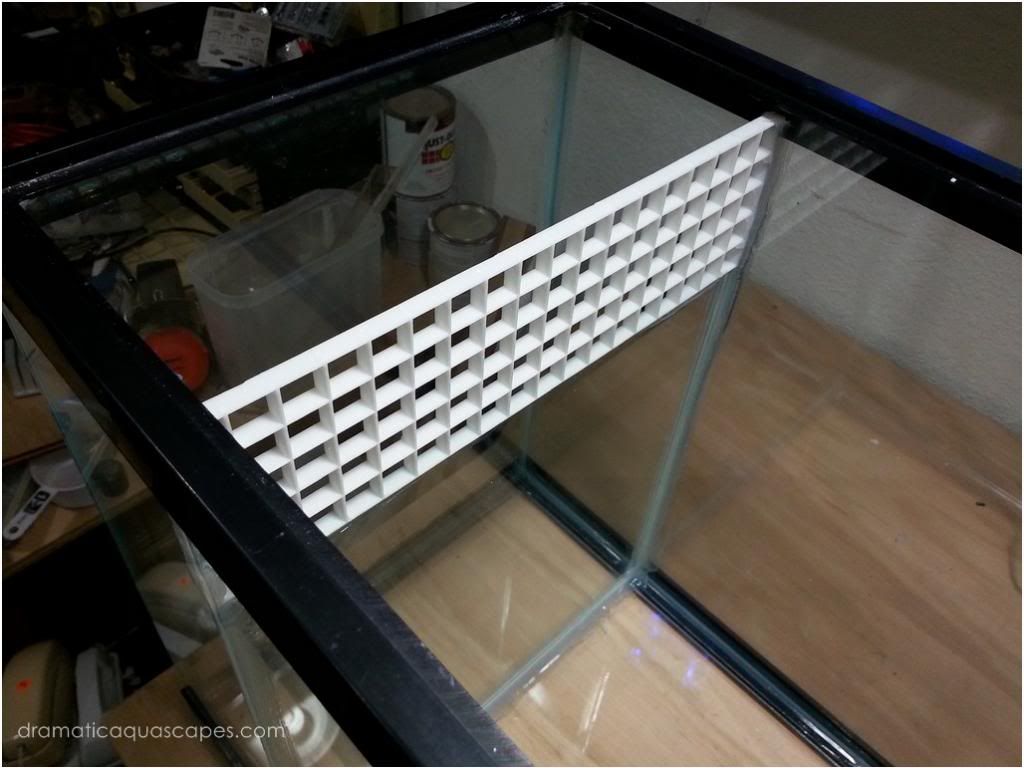 Now all that's left is the waiting for the silicone to cure. Like other folks, I like to give it a few days even though the tube says 24 hrs for full cure. Once the odor from the new silicone is gone, the sump should be ready to install. This one will be replacing a 10 gallon sump that doesn't have a bubble trap.