Folks,
I'm happy to report the first LED fixture I built 18 months ago and posted
here
is still running great. Maintenance has been minimal with replacement of just a couple of LED's at a total cost of about $14.
My latest project is a new DIY LED fixture made from aluminum weather stripping purchased at a local Lowe's hardware store. For now, I have the photo's below to share. If there's enough interest from the community for more detail, I'll dig thru receipts to attempt to provide part numbers and cost (US).
Fixture is about 2' long with a 80mm computer fan in one end of the top.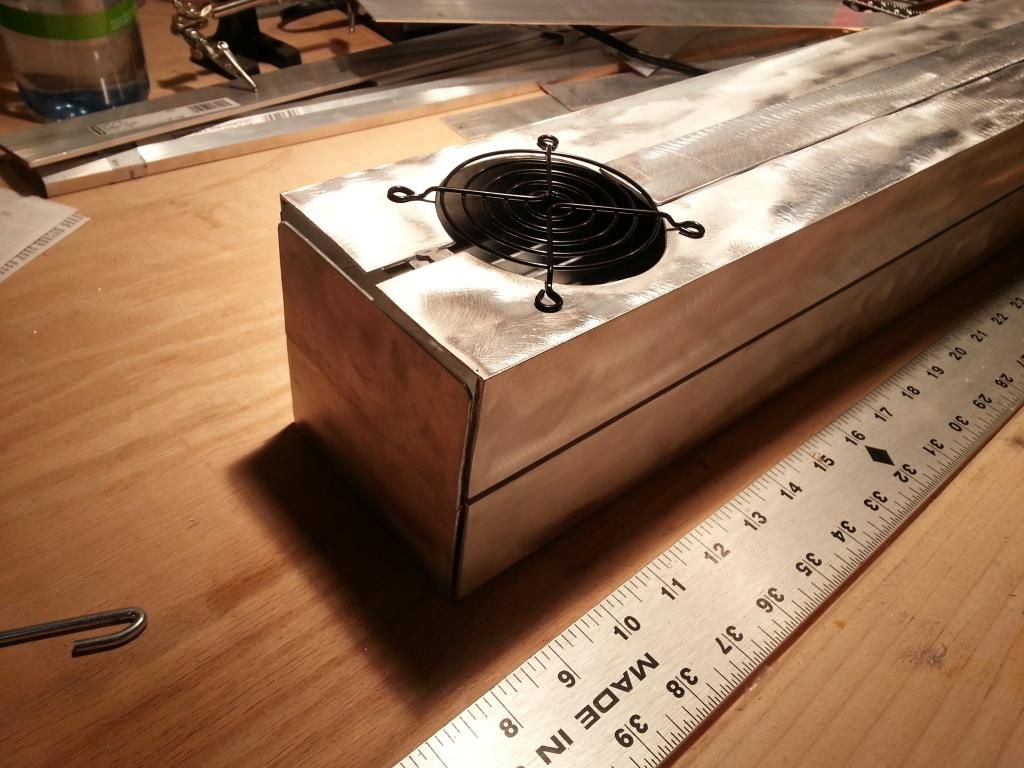 The top is removable for maintenance as needed. Should be minimal though.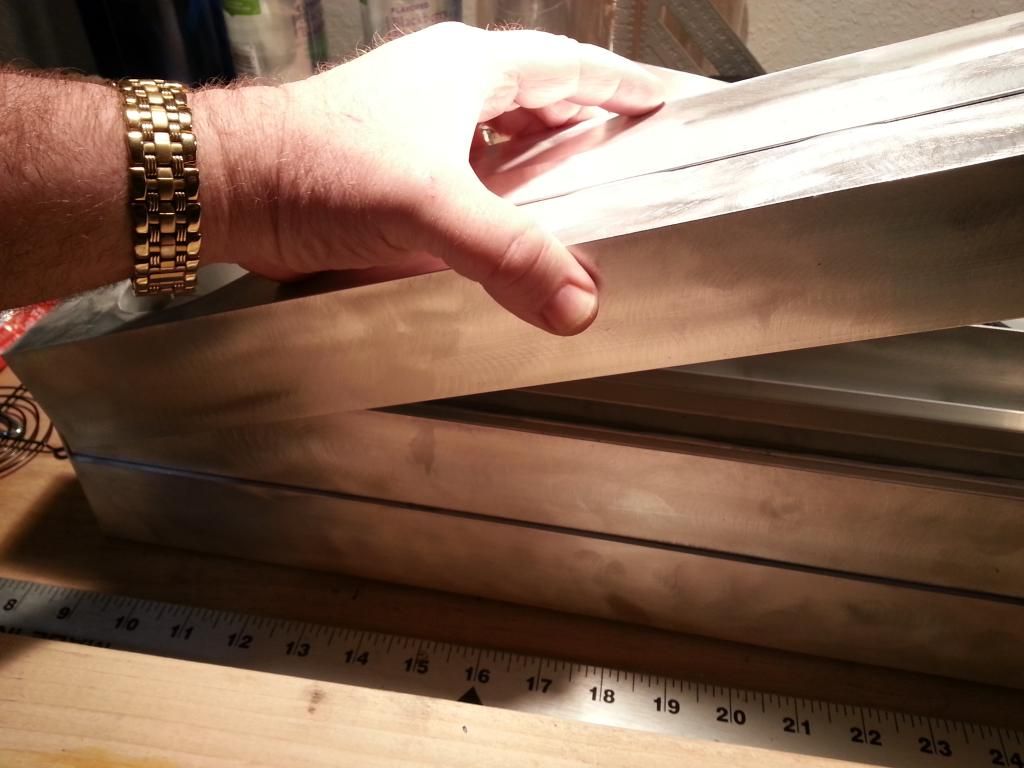 I'm a little concerned about the limited surface area on the heat sink, but the fan will provide controlled air flow. If the fixture runs hot, aluminum strips may be added to the existing heat sink.
14 LED's including seven 10000k, five royal blue and two magenta.
Some parts info:
LED's
7 x 10000k
http://www.dx.com/p/10w-10000k-700-lume ... -11v-95818
5 x Royal Blue
http://www.dx.com/p/10w-180lm-445-447nm ... L2La0fF_K0
2 x Magenta
http://www.dx.com/p/gh-10w-10w-430lm-9- ... L2LiUfF_K0
Thermal Adhesive
http://www.dx.com/p/thermally-conductiv ... L2MkkfF_K0
The next step is to wire all the LED's. The fixture will be powered with two recycled computer power supplies. Each power supply will have it's own timer and wired to separate groups of LED's so reduced lighting will be possible in the morning and evening hours.
I used a powered jig saw to cut the aluminum and a thermal adhesive to glue everything together. There are a few screws in each end for added strength since I haven't used this adhesive before.
More info to come!