Both heat sinks have been mounted in the hood. It was a snug fit, but there should be enough clearance
for good air flow. I moved the fan outside the hood to make room.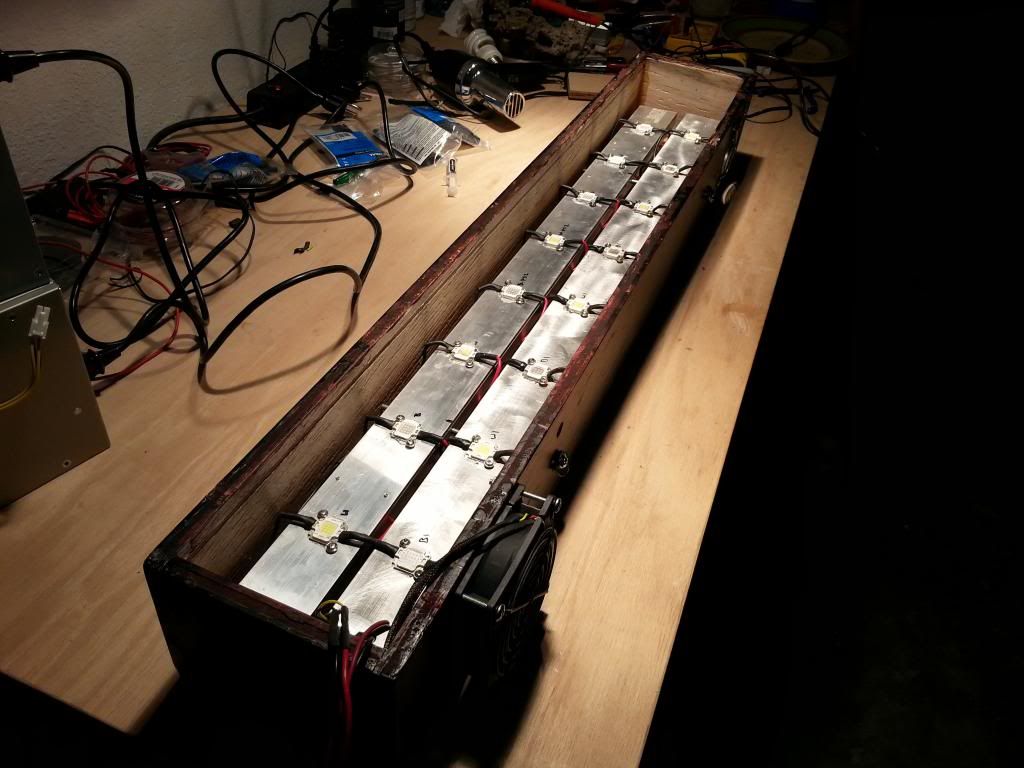 Two old PC power supplies with new purpose.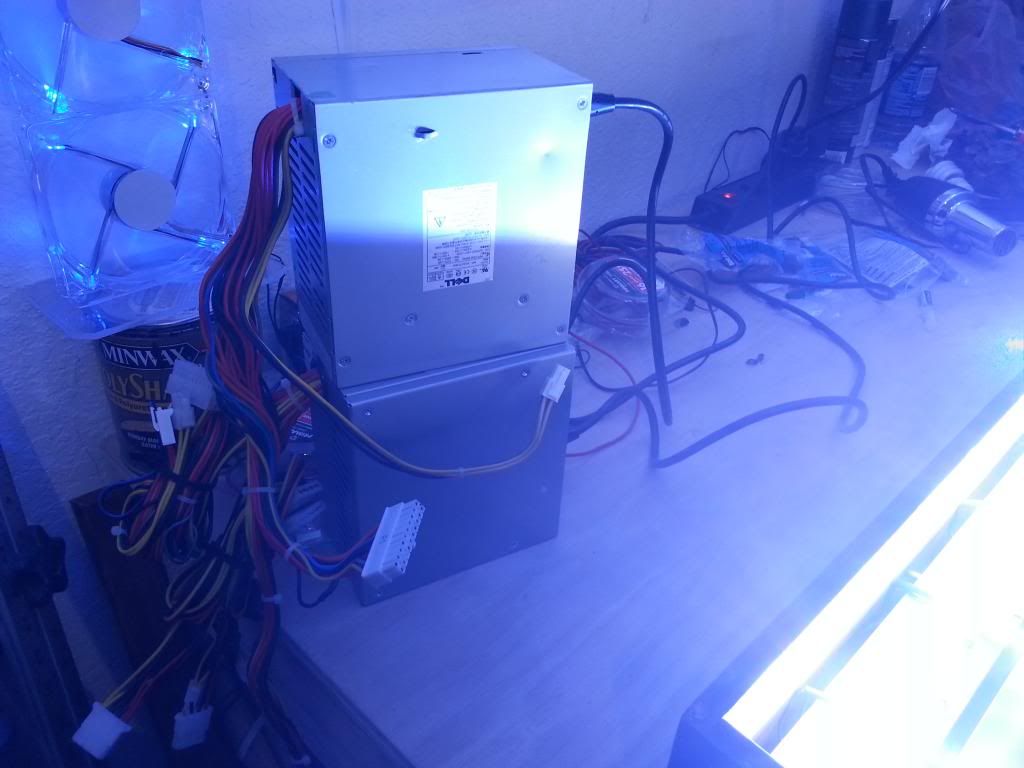 80mm cooling fan from an old PC also with a new job.
All 16 LED's burning bright.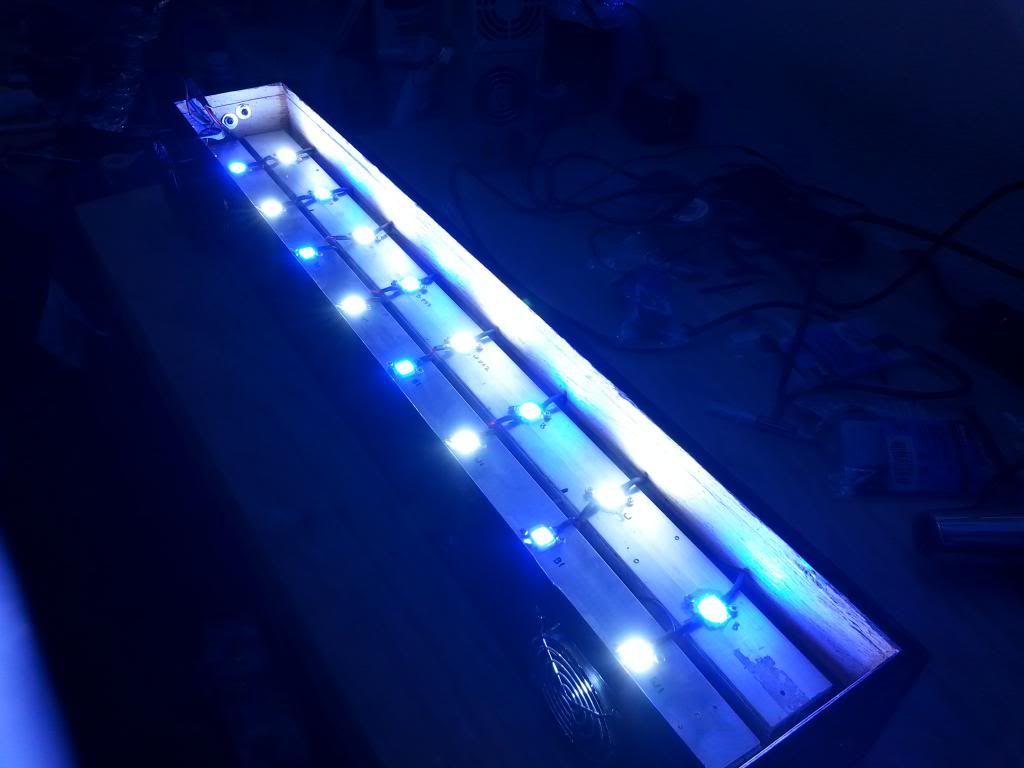 Two timers are currently setup on the new light fixture. One timer controls the four LED's for morning and evening reduced light levels plus the fan. These four LED's are actually on all day, they just turn on before the rest of the LED's do and turn off after the rest of the LED's are off.
I have one concern about cooling I didn't anticipate. If the first timer that controls the fan fails for any reason, the rest of the LED's on the other timer may run with no air flow in the hood. That actually happened last night briefly since I didn't have the timers set correctly. One of the heat sinks was too hot to touch (twice). As long as the fan is running, the hood temperature is fine.
Installing a second fan would cause air flow problems anytime both are not running. I haven't looked into dual timers yet, but maybe something like that will at least add some assurance that either both timers are working or both are off. I appreciate any suggestions.