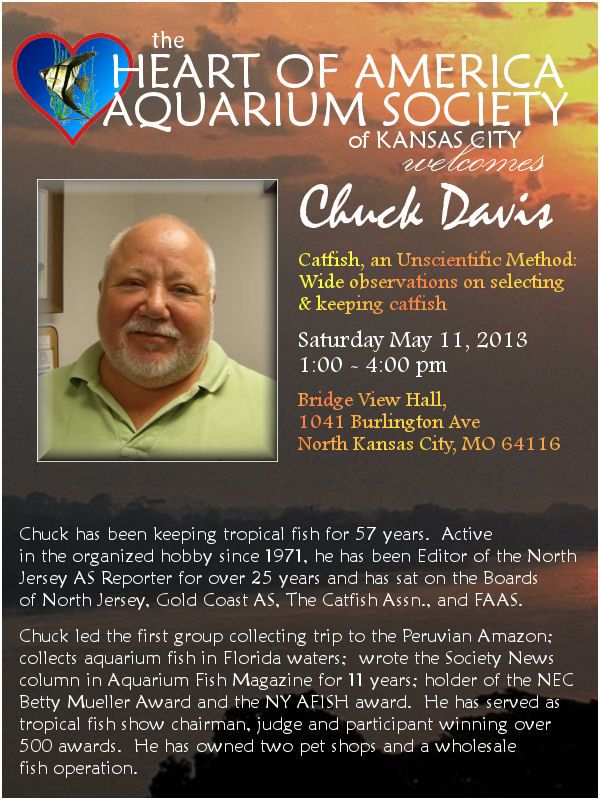 For those of us that live within driving distance of Kansas City, on Saturday, May 11, Chuck Davis will be sharing insights to his extensive experience in the aquarium hobby. The when and the where is:
Saturday May 11, 2013
Bridge View hall,
1041 Burlington Ave
North Kansas City, MO 64116
PowerPoint topics
Catfish, an Unscientific Method: Wide observations on selecting & keeping catfish
Collecting in Florida: Overview of how to collect and the surprising results in Florida
Gizmos, Gadgets & other Good Ideas: Many interesting ideas for helping aquarists
Showing & Judging Tropical fish: A look at what makes a show winner & judging aids
It will be a great program and an opportunity to meet some of the friendly folks of the Heart of America Aquarium Society, a.k.a. KC Fish Club.
Entrance is free. Bring a snack dish to share if you like, but not necessary.